Granite Fragmentation Project
Granite Fragmentation Project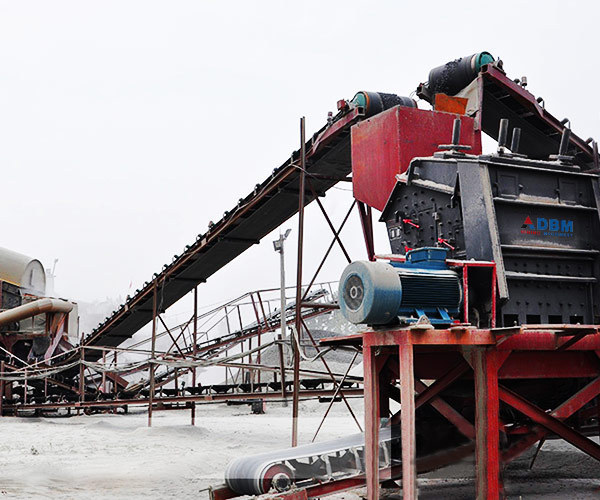 Case Background : Namibiag ranite Crushing
Country: Namibia
Raw material: granite
Capacity: 100-120tph
Final product size: 0-6mm
Introduction of raw materials
Granite is a common type of felsic intrusive igneous rock which is granular and phantomatic in texture.,mainly consisting of feldspar, quartz. The word "granite" comes from the Latin granum, a grain, in reference to the coarse-grained structure of such a holocrystalline rock. its SiO2 content usually lies above 7o%.Granites can be predominantly white, pink, or gray in color. These rocks mainly consist of feldspar, quartz, mica, and amphibole minerals. By definition, granite is an igneous rock with at least 20% quartz and up to 65% alkali feldspar by volume.
Crushing Equipment Design
Jaw crusher PE600*900
Impact crusher PF1214
Belt conveyors
Screen 3YA1860
ZSW 380*96
Project Processing Process
1.Big granite materials are fed to the jaw crusher evenly and gradually by vibrating feeder through a hopper for primary crushing.
2.After first crush, the material will transferred to Impact crusher by belt conveyor for secondary crush; the crushed granite materials will then transferred to vibrating screen for separating.
3.After separating, the parts that can meet standard will be transferred away as final products, while the other parts will be returned to Impact crusher, thus forming a closed circuit.
4.Size of final products can be combined and graded according to the specific requirement.
Customer Feedback
"DingBo rock crushers are the best choice for low cost, with the features of excellent performance, good output shape, high crushing efficiency, low unit cost, wide application, and easy maintenance, all consideration for our customers.. "said by the factory director- Mr Roberto
Please send your message to us